.
The "oldies"
---------
This can of 1941 is carrying the painted markings "Petroleum" and comes from the civil ranges used before the war by industrial, car repair shops and other service stations (Nicolas V collection).
.
The manufacturer code "bzn" designates F. Cochu AG Blechwarenfabrik, Hamburg 21, Winterhuderweg 58-62 (Uhlenhorst).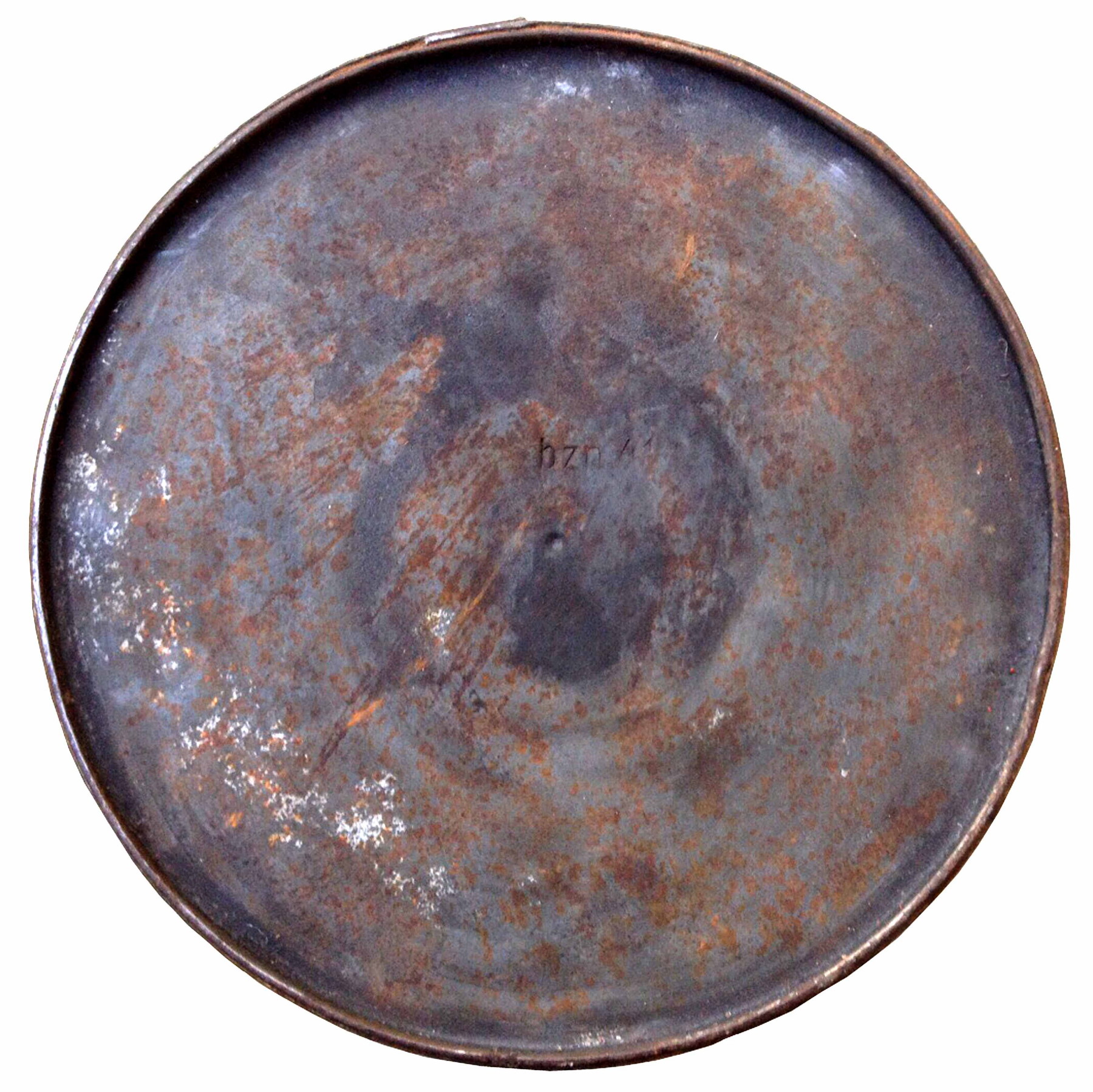 This can was found in Ardeche where the fightings that followed the landing of Provence August 15, 1944 between the Americans soldiers, the French maquis and German soldiers were terrible.
.