.
Schwelmer Eisenwerk Müller u. Co. / fcx
---------
The logo of the Schwelmer Eisenwerk Müller, a M over a drum in a triangle with the name of the town of Schwelm, is adopting in 1925.
Before this time, some pitchers, cubic and triangular cans carry a transfer indicating the explosive risk of content for this range of products.
There is also this drawing on advertising inserts in magazines dated 1912.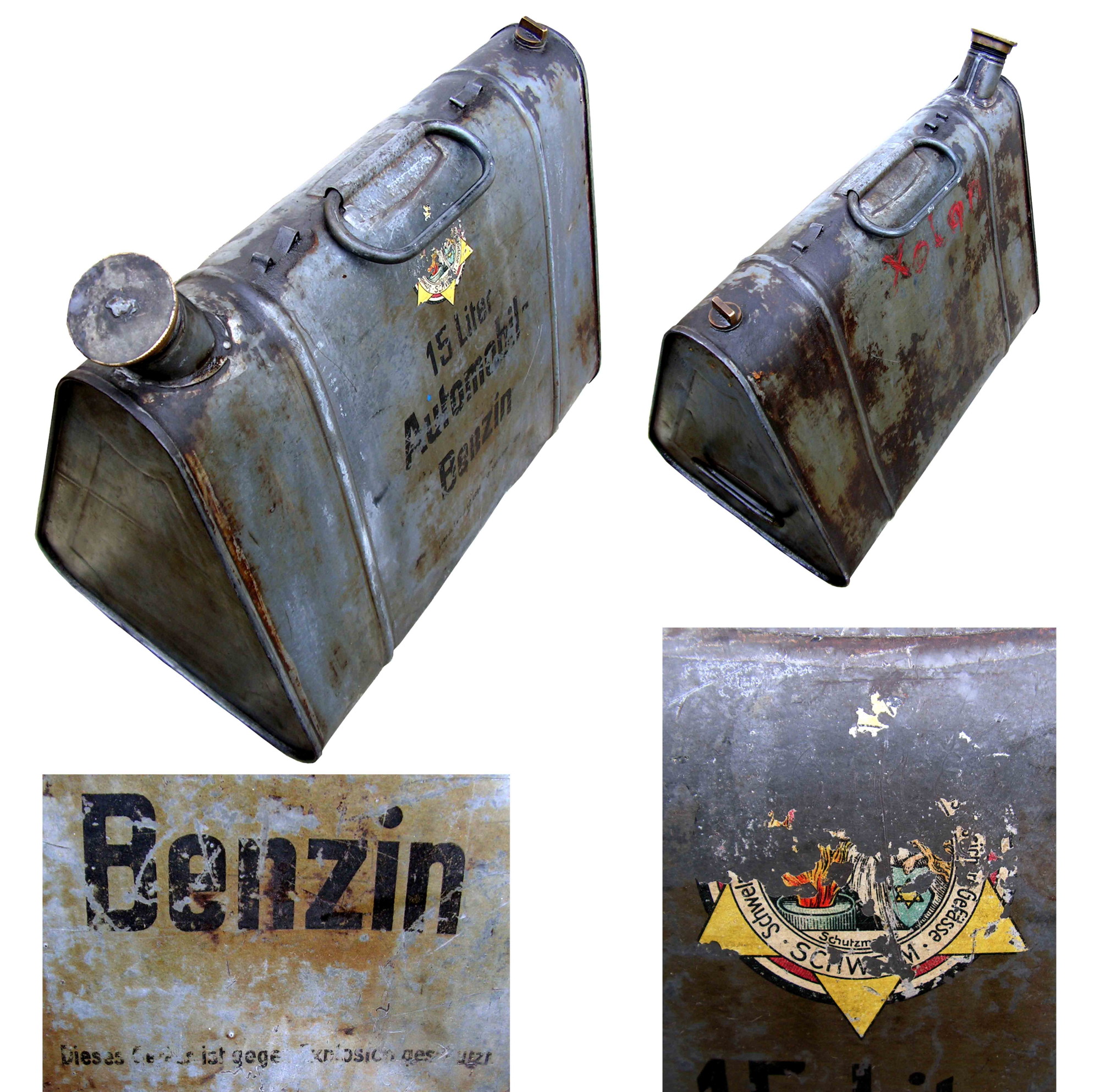 Triangular can of 15 litres with these different transfers (Stephane Arquille collection).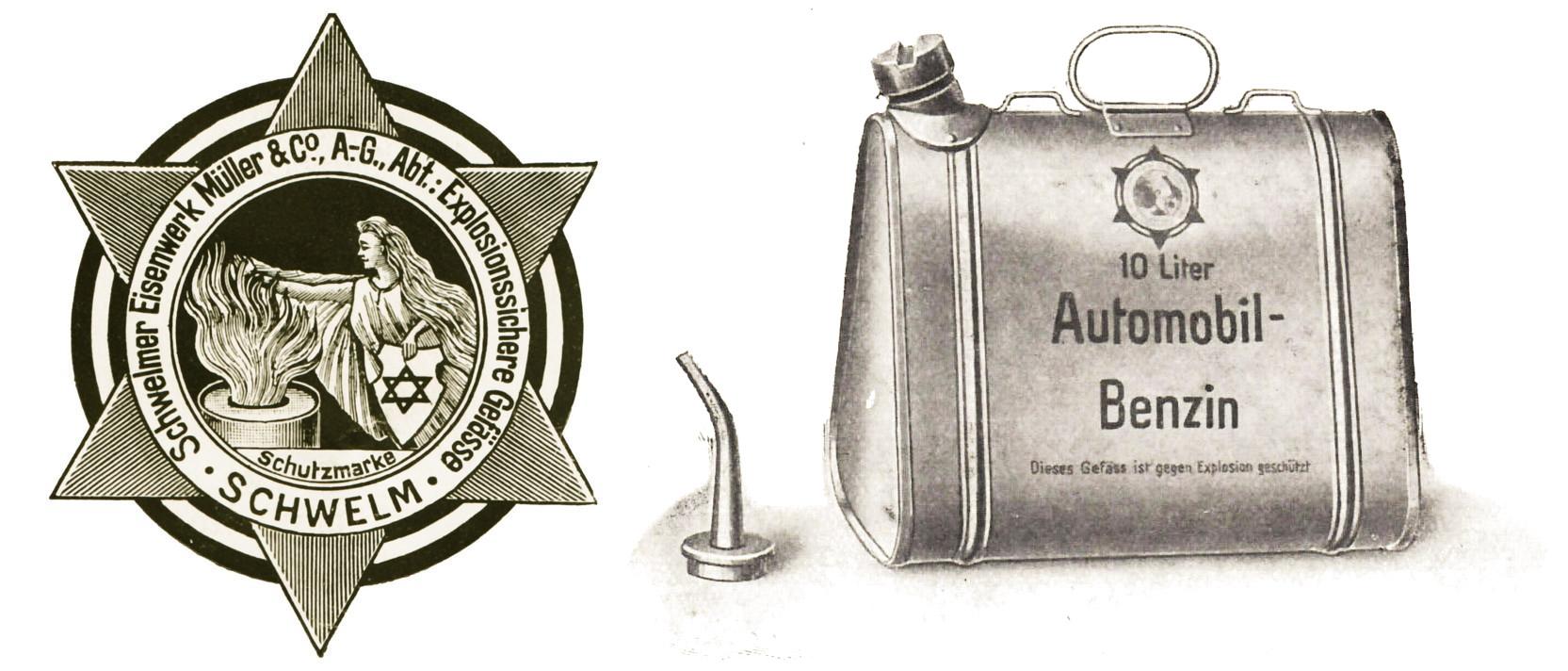 Postcard from 1921 with the triangular version of 10 litres of the can and close-up of the transfer (Schwelmer Eisenwerk Albano-Müller Archives).
.